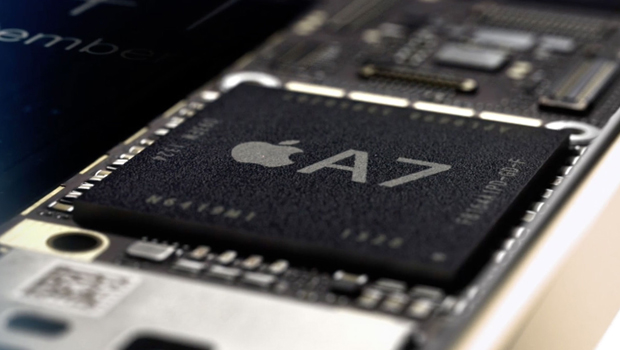 Via the always informative Daring Fireball comes a link to this post by Mike Ash explaining the performance implications of Apple's new 64-bit A7 CPU in its iPhone 5S (and, I sincerely hope, in its next generation iPads, since my battered iPad 2 is due to be replaced soon). One major key is the set of changes to the Objective-C compiler and environment for iOS that allow it to take fully advantage of the upgraded architecture. Go read it.
[UPDATE: 10/09/13]
Even Qualcomm, which had originally dismissed the A7 as irrelevant, has now backtracked on its statement:
In an interview with the IDG News Service last week, Qualcomm chief marketing officer Anand Chandrasekher said that Apple's A7 will give iPhone 5s users "zero benefit" beyond more memory addressability. He also said Qualcomm was developing a 64-bit chip, but sees it more beneficial from engineering, chip design and operating system standpoints.

"The comments made by Anand Chandrasekher, Qualcomm CMO, about 64-bit computing were inaccurate," said a Qualcomm spokesperson in an email. "The mobile hardware and software ecosystem is already moving in the direction of 64-bit; and, the evolution to 64-bit brings desktop class capabilities and user experiences to mobile, as well as enabling mobile processors and software to run new classes of computing devices."
Heh. Again, hat tip to John Gruber at Daring Fireball.
Webster is Principal and Founder at at Bruce F. Webster & Associates, as well as an Adjunct Professor for the BYU Computer Science Department. He works with organizations to help them with troubled or failed information technology (IT) projects. He has also worked in several dozen legal cases as a consultant and as a testifying expert, both in the United States and Japan. He can be reached at 303.502.4141 or at bwebster@bfwa.com.