Author Archive: bfwebster
Webster is Principal and Founder at at Bruce F. Webster & Associates, as well as an Adjunct Professor for the BYU Computer Science Department. He works with organizations to help them with troubled or failed information technology (IT) projects. He has also worked in several dozen legal cases as a consultant and as a testifying expert, both in the United States and Japan. He can be reached at 303.502.4141 or at bwebster@bfwa.com.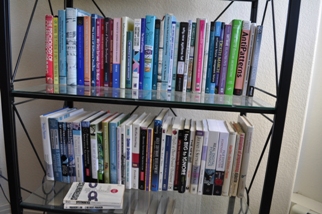 A great post by Eric S. Raymond[*] (yes, that esr) on what he terms ground-truth documents: Here is an example: AIVDM/AIVDO protocol decoding. It describes the behavior of Marine AIS radios; I wrote it as preparation for coding the GPSD project's AIS driver. It isn't exactly or completely a hardware-interface specification, and some of its […]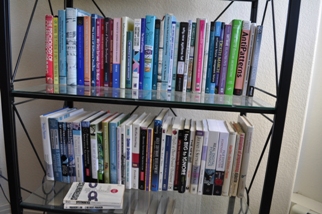 Over at bfwa.com, I've started a new series of posts that will present brief reviews of and excerpts from my library of software engineering and IT project management texts. Here's the introduction to the series; and here's the first post, covering Jerry Weinberg's The Psychology of Computer Programming.  ..bruce..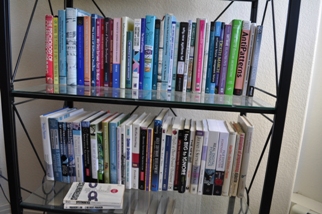 A few years ago, I bought an off-the-shelf (well, delivered from Amazon) Acer Aspire easyStore Home Server. It came with a single 2TB hard drive, 2 GB of RAM, an Intel Atom CPU 230 (1.6 ghz), three empty hot-swap drive bays, and Windows Home Server 2003 pre-installed; I added three more 2TB drives to the […]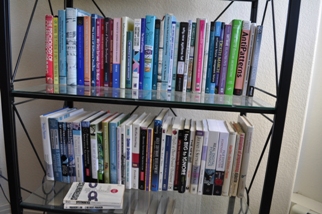 My systems are all Windows 7 Pro 64-bit. One of my desktops has a Logitech webcam on it. My wife's systems are all Mac OS X. Her MacPro tower has a webcam on it. We're on the same LAN, but we're two floors apart. Is there a simple way to set up video chat within […]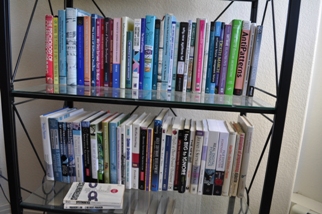 One of my three desktop systems — a slim Gateway tower (SX2802-01) I've had for about two years — notified me last week that the hard disk (a Seagate Barracuda 7200, 750 GB) was failing. I googled the Windows system message, and what I found indicated the hard drive was indeed on its way to […]